Cuong's stall near Thiec Market in District 11 has been serving this distinctive brew for more than two decades.
For half a century now drinking coffee during breakfast has become a feature of the Saigon culture. Among the variety of coffee styles in the city is the Chinese one: brewing in a clay pot.
The Chinese brought this unique way of making coffee to Saigon, and later many Vietnamese also started to adopt this style to make their coffee.
In a small alley near Thiec Market, a shop has been serving this style of coffee for more than two decades. It has no signboard and is just a steel pushcart with utensils, spoons, milk, tea pot, and others on it. It is stationed near the house of the owner, Cuong. Beside it are small plastic tables and chairs for customers.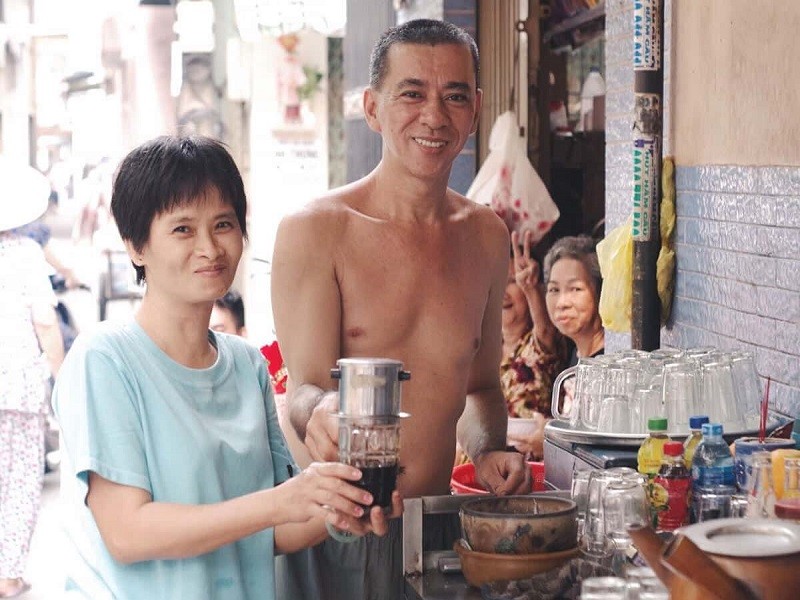 One look at the sizzling pot on the cart, and coffee lovers can know the brew served here is Chinese style. The clay pot containing coffee must be kept continuously hot to maintain the flavor.
Although the stall is near the market, it feels peaceful to sit on the street, listening to some Chinese music wafting from a house on the street and drinking a cup of coffee for VND12,000 ($0.52).
Huy Hoang of District 4 said a cup of coffee is an indispensable part of his breakfast. "Since the weather in Saigon is quite hot, I have iced milk coffee instead of hot coffee to dip my bread for breakfast."
He discovered this stall while once hanging out with a friend in Thiec Market.